Crowns & Bridgework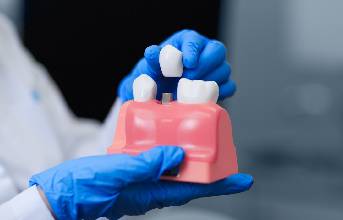 A crown is a cap that covers a damaged or decaying tooth. The crown will cover the entire tooth above the gum line and strengthens the entire tooth. There are different types of materials that can be used for a crown, please consult your dentist for the best choice.
FREQUENTLY ASKED QUESTIONS
A Crown usually takes two or three visits which includes the prepping and fitting.
Normal dental care of brushing and flossing twice a day.