Periodontal (Gum) Disease Therapy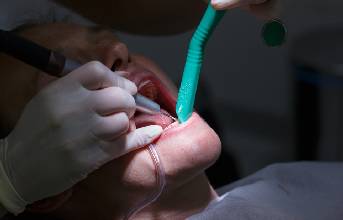 Maintaining healthy gums is essential to your health thus Periodontal Therapy goal is to help diseased tissue. Gum disease can spread from the gums to the bone thus causing more health issues. Deep cleaning or surgical repair will be the best option to help combat gum disease.
FREQUENTLY ASKED QUESTIONS
Scaling and Root Planning, Gum Grafting, Periodontal Plastic Surgery, Periodontal Laser Treatment, Crown Lengthening Surgery, Dental implants are all surgical and non-surgical techniques to restore health to the tissue.