Invisalign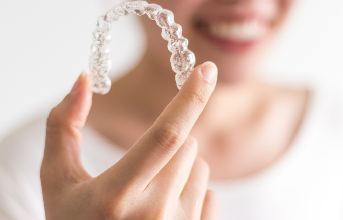 Invisalign is a clear aligner replacement for braces. Instead of permanently fixed on your teeth like braces, invisalign is removable at anytime.
FREQUENTLY ASKED QUESTIONS
Invisalign works in the same way as braces in which it applies forces so teeth are placed in a better position over time.
The Invisalign system can be easily cleaned by brushing or cleaning them with luke warm water.