Professional Teeth Cleaning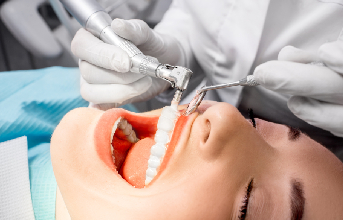 Professional cleaning is important to maintain healthy teeth. Your dentist will remove a buildup of plaque and hard deposits that could only be removed with special dental tools. Once the cleaning is performed your dentist will polish your teeth with a rotary brush and a toothpaste type gel.
FREQUENTLY ASKED QUESTIONS
Most patients do not feel discomfort but there may be some gum bleeding.
Most cleanings will be completed in one cleaning and usually last 30mins to 1 hour.