Gum Recession Surgery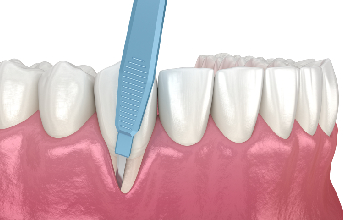 The Chao Pinhole® Surgical Technique (PST™), invented and patented by John Chao, D.D.S., is an incision-free, suture-free procedure for treating gum recession. Through a small pin-hole made by a needle the gum tissue is loosened and put over the recessed portion of the tooth.
FREQUENTLY ASKED QUESTIONS
The surgery can take 1 or more hours depending on the number of teeth.
The procedure is meant to be permanent but nothing lasts forever because there are variables like aging and over brushing.