Removable Dentures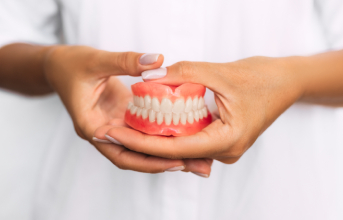 Dentures are a good option for replacing missing teeth. Dentures can be partial or full denture replacement depending on each individual's situation. Your dentist will consult you on the best option for you.
FREQUENTLY ASKED QUESTIONS
First an impression is made of the alveolar ridges. The dentist and lab technician then work together to make the dentures from this patient specific mold.
Dentures may take some time to get use. It is normal to have some tissue shrinkage and minor bone loss. Dentures will last long depending on the care.