Teeth Whitening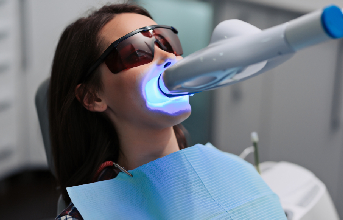 Teeth Whitening done in the safety of your dental office will help you brighten your smile. Professional whitening can result in improvement of several shades in one session.
FREQUENTLY ASKED QUESTIONS
There are two types of whitening: In-Office or Take-home. In-office whitening is done by your dentist and is usually more effective.
Each session of teeth whitening is dependent on the type of whitening you are getting and the results you are trying to achieve.