Family Dentistry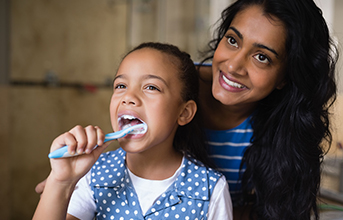 Family dentists offer the ultimate in convenience for busy families who have more items on their to-do lists then time to do them. Foothill Square Dental Center dentists explain how you can benefit from visiting a family dentist.
FREQUENTLY ASKED QUESTIONS
Yes, we understand people have busy lives so we encourage families to book group appointments.
Having routine checkups and cleanings for your family is important to their health and well-being. Routine appointments will help your dentist look for signs of cavities, tooth decay, gum disease, or any other problems that may result in future health problems.